Still working to recover. Please don't edit quite yet.
Alexander Berkman
From Anarchopedia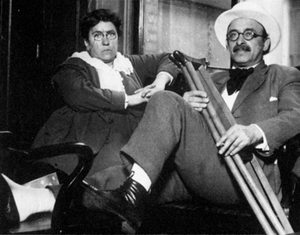 Alexander Berkman
(21 November 1870 - 28 Juni 1936) adalah seorang penulis asal Rusia dan juga seorang aktivis yang hidup dan banyak menghabiskan waktunya dalam bekerja di Amerika Serikat, di mana dia adalah seorang anggota terkemuka dari sebuah pergerakan
anarkis
disana. Berkman mempunyai hubungan yang erat dengan
Emma Goldman
salah seorang tokoh
anarkis
kelahiran Lithuania, dengannya pula ia sering berkolaborasi dan mengorganisir kampanye
hak-hak sipil
dan kampanye
anti perang
.
Thanks for this article. I'd also like to convey that it can always be hard if you find yourself in school and starting out to initiate a long history of credit. There are many college students who are only trying to live and have long or good credit history can often be a difficult thing to have. ekbkfecgkebgdbfd
Very nice site!